The Cracks & Crevices in Europe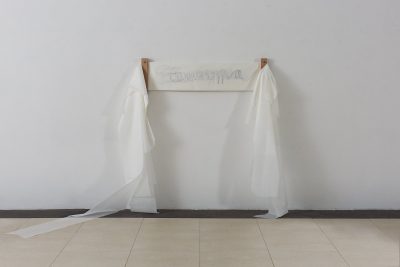 Thanks for reaching out, crucial topic! My statement is an interview with the artist Pernille Egeskov whose recent exhibition deals with the Cracks & Crevices in Europe – leading to dissolution or a new beginning?
What condition is Europe in today? Historically, Europe is one of the most successful societies of the post World War era, but its structure is revealing ever deeper and more severe crevices. Is Europe falling apart, or do these crevices signify that Europe is sloughing to reinvent itself? In her latest exhibition, entitled Cracks & Crevices, Pernille Egeskov (b. 1970) introduces a new, wide-reaching theme, connecting her interest in timeless human conditions with European cultural history and the political moment which we are a part of right now.
via Twitter  #MuseumWeek #europeforculture
Picture The artwork "Europa" by Pernille Egeskov: Europa, 28 lag af skitsepapir i forskellig længde, blyant, træklemmer, variabel dimension, 2018

The exhibition can be seen in Haus8 in Kiel from March 22nd to April 21st 2019.