It's a melting pot of people who share the simple belief that we are one, European family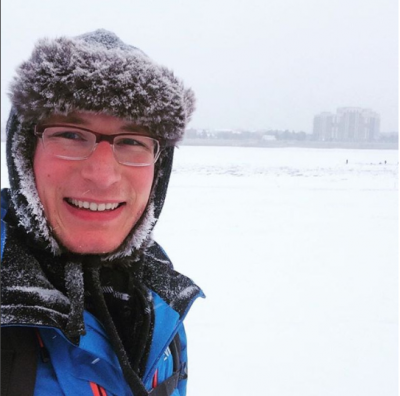 'What does Europe mean for me?' is simultaneously both a vast and simple question. For me, Europe stretches from Cape Roca in the West, to the Urals in the East; the Isle of Gavdos in the South, to Rudolf Island in the North. It's a vast landmass which encompasses many peoples, places, traditions, beliefs, and cultures. It's a melting pot of people who share the simple belief that we are one, European family.
I, like those at the 19th century salons, have used my right to 'freedom of movement' in Europe to network and travel. I have covered Portugal, Spain, Italy, France, the UK, the Republic of Ireland, Germany, Austria, Belgium, Finland, Estonia, and Russia.
As a result, this has enabled me to meet, and make friends with, Europeans of all different stripes. We have learnt languages from one another, and had cultural exchanges, sharing stories, recipes, memories, advice and ideas. This might take place on the rock solid beds of a cheap youth hostel near the Gare de l'Est, whilst eating pizza at the Baie des Anges, when taking vodka shots in a dive bar on Dumskaya St, sharing calimocho on the streets of Soria, or at a more auspicious event such as an exhibition opening at the Hermitage, working an event at the MAMAC, attending a MUNGA in Grenoble, or a fundraiser in Madrid.
Nowadays, I can go analogue and meet my friends face to face at a café on the streets of Paris enjoying the sight of the Eiffel Tower as I prepare for a meeting, or digitally, discussing Catalonian independence referendums whilst they're in Spain, or give my family updates on my life whilst I travel to the Europe-Asia border near Yekaterinburg.
Europe is a community of nations, and community means coming together. Now, we need to come together to not just share in the wonders of each other's cultures, but to tackle the great questions and debates on migration, climate change, and equality which face the continent. We listen to what each other has to say, we think about what they have to say, and we formulate responses. Solutions don't just need to be found in the hallowed halls of some parliament somewhere, but can be found amongst friends just chatting, wanting to better and make a difference to their local community.
As the sayings go, two heads are better than one, and many hands make light work.
Picture: on the Russian border to China
Neil McCallum
Großbritannien