Around 1800 Anna Dorothea of Courland (1761–1821) established a cultural salon in her castles Löbichau and Tannenfeld, close to Posterstein. Guests were always welcome in her summer residence Löbichau, perfectly situated on the way from Berlin to Wien or from Paris to Karlsbad.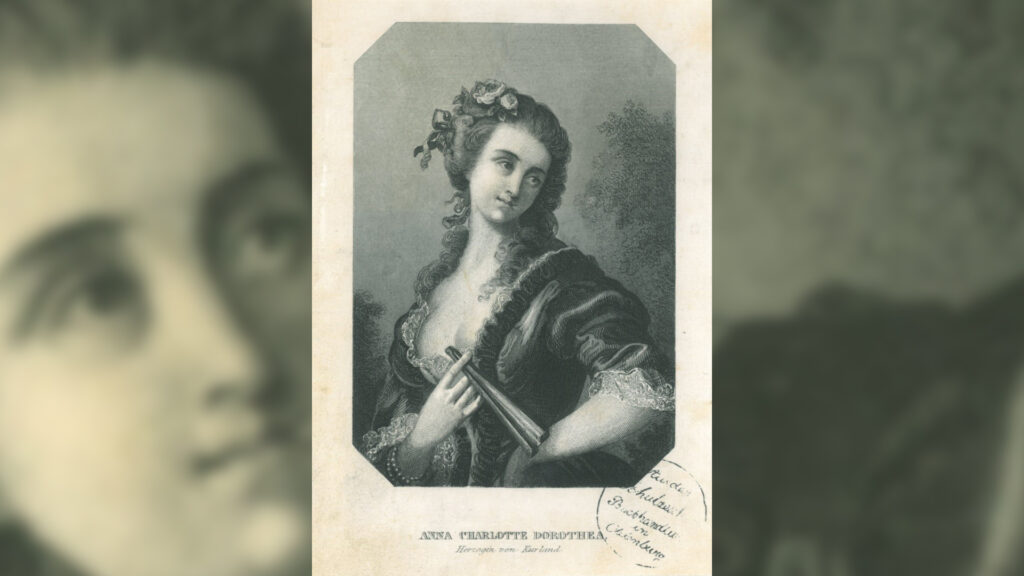 Her salon gathered nobles as well as commons, artists, writers and politicians. She stayed as a guest at several courts and had once even a private audience given by the Pope. Guests in Löbichau were among others Tsar Alexander I., Johann Wolfgang von Goethe and Jean Paul. The well-educated Duchess travelled a lot and had excellent contacts to the highest social circles in Europe.
Museum Burg Posterstein has been doing research on Anna Dorothea of Courland during the last decades and has established a research-network throughout Europe. The permanent exhibition and several books on the subject are significantly based on Anna Dorothea of Courland's 19 diaries and many letters, which give precious insights in politics, culture and everyday-life of her time. Read more about this.